Choosing right tyres for your four-wheel drive is not an easy task. You might have the powerful engine, best suspension, and best 4wd accessories, but if your tyres are not good as per the requirement, all these things will be of no benefits.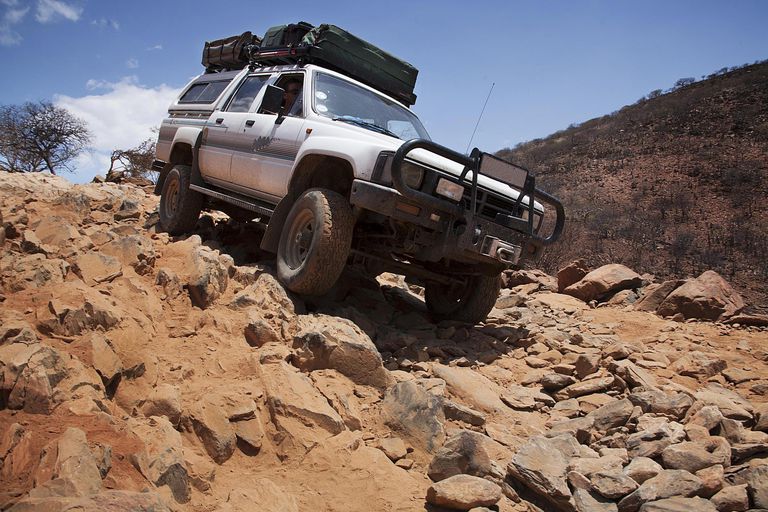 Therefore, every 4WD owner pays a lot of attention while choosing the tyre for four-wheel drive. Before purchasing 4×4 tyres from ARB 4×4 accessories store, keep below-mentioned things in mind.
Speed rating
Before you pick the tyre for your 4WD, check the single letter written on the tyre to determine the speed rating. According to guidelines, you have to fit the tyre that has same speed rating as the original tyre. But with 4WD tyres you have the exemption, you can use 'N' rated or better tyre for off-road trips.      
Tread blocks
Off-road tyres are all about getting better traction on the rough terrains. If the purpose of your four-wheel drive is only for adventure not for regular use, you can choose the mud-terrain (M/T) tyres.
However, these tyres are used only by the people who spend the whole year on the adventure and off road driving. The most commonly used tyres are all-terrain (A/T) 4×4 wheels and tyres. These tyres work both for on road and off road.   
Load rating
You also have to keep eye on the road rating as well.  Tyres carry the whole load of the car. You have to purchase the tyres that can at least able to carry the load what original tyres could carry. Load rating is denoted by a number varies in between 90 to 132.       
This is the few key things you need to keep in mind. However, there are others recommendations as well. Check this useful reference to get detailed information on how to choose tyres for four-wheel drive.